Sie können auch den Online-Editor (https://casbin.org/en/editor/) verwenden, um Ihr Casbin-Modell und Ihre Richtlinien in Ihrem Webbrowser zu schreiben. Es bietet Funktionen wie Syntaxhervorhebung und Code-Vervollständigungwie eine IDE für eine Programmiersprache.
Use Pattern

If you use RBAC with pattern or RBAC with all pattern, it specifies the pattern matching function in the lower left corner.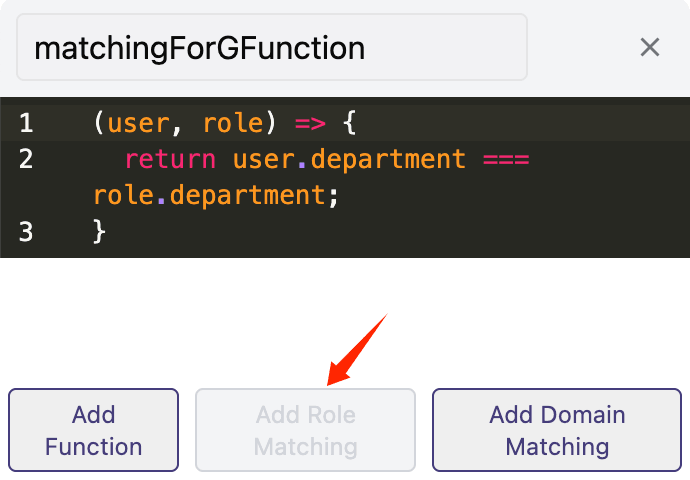 . If you want to write the equivalent code, you need to specify the pattern matching function through the relevant api. See RBAC with Pattern
note
The editor is based on node-casbin. Due to the synchronization delay between different language of casbin, the authentication result of the editor may be different from the authentication result of the casbin you are using. If so, please submit issues to the casbin repository you are using.